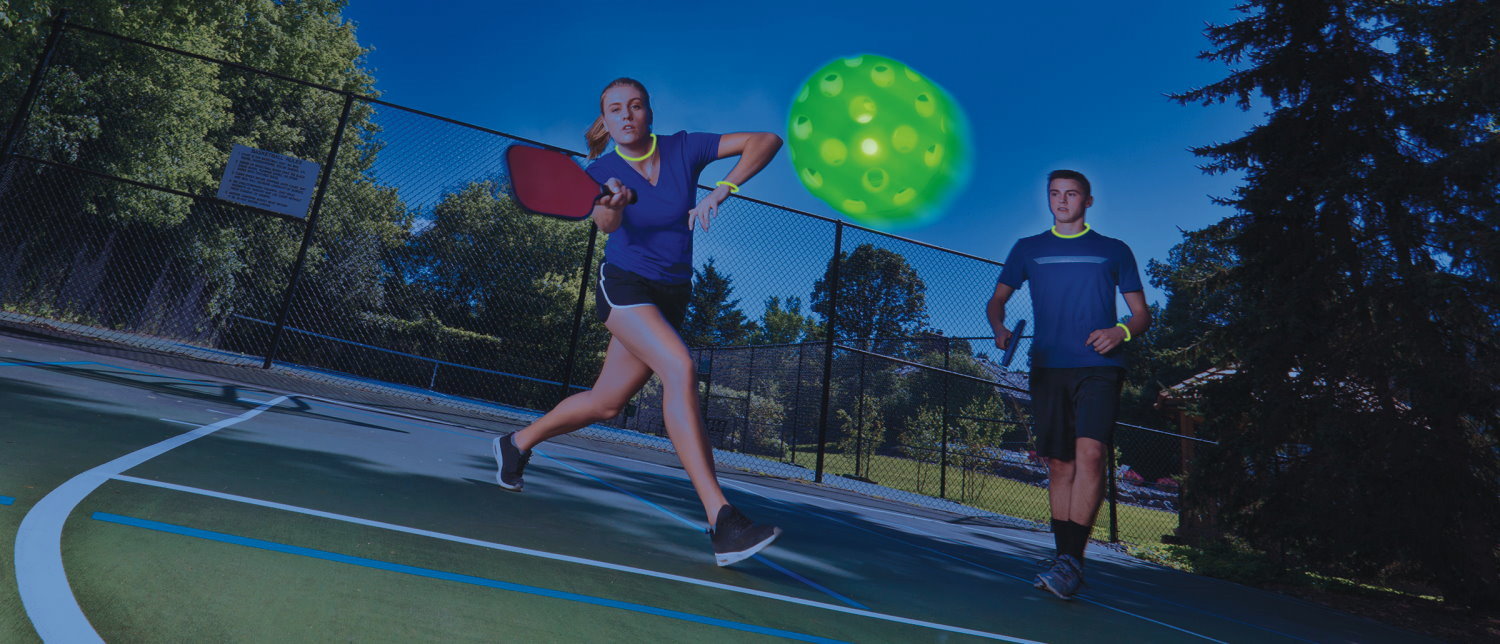 The Fun Doesn't Stop at Sundown
As the inventor of the LITE4NITE illuminated balls, New Hampshire's Corky Newcomb has been brightening the lives of athletes for more than 40 years. Now, he's found an ingenious way to illuminate pickleballs so that players can enjoy their favorite sport in the hours they spend just thinking about it.
"Pickleball in the daytime is great, but at night, it's a whole new ballgame," Newcomb said. "I've just completed the third prototype after working alongside 5.0 players and professionals. Kyle Yates has tested it and likes it.
LITE4NITE Pickleballs light up for night time fun which lasts all night long

Makes all other pickleballs obsolete at sunset

Perfect for pickleball tournaments which are a fantastic FUN-raisers$ for charities, hospitals, schools, and civic groups
Players, nets, and lines are all illuminated

Distributors wanted

Made by the same company that invented the first lighted NITELITE golfball, football, Wiffle Ball, tennis ball, and hockey puck